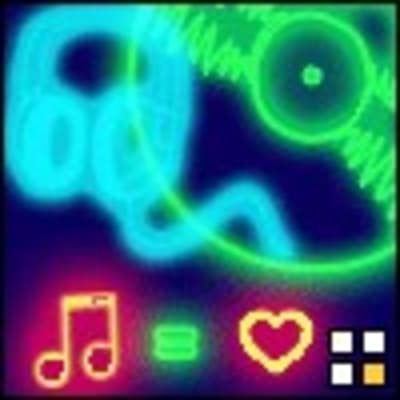 johnnyhifi
2

Reviews
0

Questions
14

Answers
Reviews
Latham Drive
"Perfect street for a holiday house"
We've had a house in Latham Drive for over 30 years. It is one of the quietest streets in the very prestigious suburb of Portsea which has exploded in popularity over the past 10 years. The street is located within walking distance to beaches, just over a small hill at the end of the street and you are at the Portsea Back Beach.

The Portsea Back Beach is patrolled by the Portsea Surf Life Saving Club and is very safe if you swim between the flags.

Shopping for most residents is done in nearby Sorrento or at the supermarkets in Rye/Rosebud. Other than the small shops on Nepean Highway near the Portsea pub there is virtually no shops in Portsea which makes the suburb even quieter. Sorrento has everything we need about 5 minutes away.

Beaches really are fantastic and within walking distance to Latham Drive. All in all, a very quiet street which I can highly recommend, though it has become very expensive to live in.
Who lives here?
Professionals
Families with kids
Retirees
The opinions expressed within this review are those of the individual and not those of Homely.com.au.
Report
Allenby Road
"Walking distance to Burke Road, golden mile location in one of Melbourne's best suburbs"
Lived in Canterbury for over 10 years and you really cant beat this suburb from an investment perspective. Homes have increased 300% in value in 10 years with median prices now exceeding $1 million.

Canterbury is renowned for being a tree lined suburb with some of the most beautiful streets in Victoria. Some of the best private schools are nearby including Xavier, Carey, MLC and Camberwell Girls.

Allenby Road is a mix of Victorian style homes with some more modern residences having been built. Blocks are not overly large which can have it's moments when you can hear neighbors in their backyards but this is a pretty typical issue with most homes now.

Shopping is fantastic with Burke Road less than 1km walk. The shopping strip at Camberwell junction includes a mix of fashion shops, restuarants and Safeway/Target. A Coles is under development as at time of this review. The Rivoli cinemas down the road are some of the best around and have had international movie stars do film releases right here in Camberwell. Our favourite dining options include Orsinis for Italian, Georges for comfort food and Legs and Breasts for it's great takeaway chicken.

The local council of Boorondarra does an ok job, but I would like to see larger waste collection bins. They really aren't large enough to collect the weeks garbage. Council also seem to do alot for protecting local parks and gardens which is so vital to the value of Canterbury as a suburb.

Traffic is not as much a problem in this area as trying to find car parking. For residents it is ok but given most homes seem to have two or three cars, the street can become busy at times, especially if an event occurs at the local school. Again, only a minor problem that is all part of living in such a popular suburb.

Overall, we would definitely recommend Allenby Road and I think current sale prices in the area support this.
Who lives here?
Professionals
Families with kids
Retirees
The opinions expressed within this review are those of the individual and not those of Homely.com.au.
Report
East Oquendo Rd
"One of the most exciting streets in the world"
The Strip (about 4 miles of Las Vegas Boulvarde South) is famous for being home to some of the most amazing hotels and casinos in the world and also as one of the most visited tourist attractions.

We have stayed at many of the hotels over the years on the Strip. Initially Caesars Palace in the 1970's to the mega resorts like the Luxor and then Mandalay Bay. Lately we have been staying the the Wynn resort which I must say has taken Las Vegas to a new level.

By day it can be a very busy place with lots of traffic, and in summer it can be very dry. By night this place just comes alive with excitement, the lights, nothing can describe the assault on the senses. You can literally walk from hotel to hotel with a beer in your hand, from Wynn to Treasure Island, to Bellagio and to MGM.

As a place to live I imagine it would be amazing though I'm not sure you would live on the Strip (unless you were very wealthly!).

Despite it's reputation as sin city I didnt feel unsafe, there are a couple of places you wouldnt go at night but that's the same with every neighborhood.

Can't wait to get back to the Strip.
The opinions expressed within this review are those of the individual and not those of Homely.com.au.
Report