Alison Road, Randwick, NSW 2031
Great for
Parks and recreation
Public transport
Reviews of
Alison Road, Randwick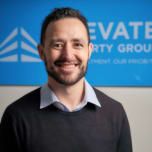 "Alison Rd, Randwick"
We have managed properties in this street for a number of years.
Although the road is busy, it is super convenient to the tram line and getting in and out of the city.

With Centennial Park so close we found tenants love this and the transport links. If you dont like busy roads/noise, this is not for you, but if super convenience is your thing, then look no further.
* However shops are a little way away, so keep that in mind if you dont have a car.

Daniel Bligh / Managing Director @ Elevate Property Group / Randwick
The opinions expressed within this review are those of the individual and not those of Homely.com.au.
Report
Best Streets in
Alison Road
Unranked Streets in
Alison Road
Popular questions in
Randwick
Unanswered questions in
Randwick
Find real estate agents in
Randwick