Glebe Place, Thomastown, VIC 3074
Great for
Neighbourly spirit
Parks and recreation
Safe and sound
Reviews of
Glebe Place, Thomastown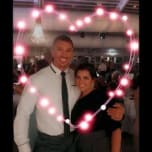 "Quiet and safe court"
A quiet and safe court with only 6 house and friendly neighbours.
Perfect for families and pets. Surrounded by luscious greenery and close to parks. The ideal place for kids to learn how to ride a bike, play ball, or play with pets.
The opinions expressed within this review are those of the individual and not those of Homely.com.au.
Report
Best rated streets in
Thomastown
Unranked streets in
Thomastown
Popular questions in
Thomastown
Unanswered questions in
Thomastown
Find real estate agents in
Thomastown