Gulfview Road, Christies Beach, SA 5165
Great for
Eating out
Public transport
Schools
Who lives here?
Singles
Families With Kids
Reviews of
Gulfview Road, Christies Beach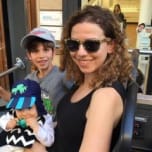 "Beachside living with amenities and affordability"
Gulfview Rd is undergoing gentrification, with lots of designer homes now being built. It's a great neighbourhood with cafes, great pub, lots of little shops and an IGA, but without the hustle and bustle of Beach Rd. The sandy beach on the end of the road is gorgeous.
Who lives here?
Singles
Families with kids
The opinions expressed within this review are those of the individual and not those of Homely.com.au.
Report
Best rated streets in
Christies Beach
Unranked streets in
Christies Beach
Rentals in
Christies Beach
Popular questions in
Christies Beach
Unanswered questions in
Christies Beach
Find real estate agents in
Christies Beach