Sale, VIC 3850
Ranked 4th best suburb by locals in East Gippsland Region, VIC
Great for
Schools
Neighbourly spirit
Safe and sound
Parks and recreation
Eating out
Who lives here?
Families With Kids
Retirees
Professionals
Singles
Hipsters
"Great, But do your homework,"
As a rule, I HATE living in town, i detest it with a passion, but due to health reasons i am left with little choice,

Dont get me wrong, Sale is a great place to live, i have been here for a number of years now and i have no intention of leaving anytime soon, I may still be here even after i pass on!!!!!!

If you want a particular item, and it is not here, it will be obtained for you in no time at all, some things here are cheaper than Ebay, so it pays to shop around,

There are a lot of streets here that are absolutely FANTASTIC!!!!! If you want Melbourne quality, but at a quarter of the price, LOOK HERE, 200-300K will buy you a very nice house,but i will warn you, the traffic here during the holiday season is Absolutely MENTAL, so watch out for that

I have found that MOST of the locals are willing to help you if need be,

BUT, DO YOUR HOMEWORK, if you are looking to buy of rent here, ask the locals where, DONT ask the real estate agents, they will tell you anything to get a sale, Door-knock the area that you are thinking of buying or renting, Scope out your potential neighbors,

Double check the street you are interested in, Some have quite a few undesirables who will defaecate on your front lawn without a second thought,

The unfortunate thing is that the local Police will treat you differently depending on where you live,

for example, if you live in Inglis,Brand,Hutchinson,streets, you be treated with respect and dignity,

If you live somewhere like Ruff, Ray, Picton, Rossetti, you will be treated like the scum of the earth, regardless of who you are,

If i could afford to sell my house and buy in one of the new housing estates, i would be gone in a flash,I try NOT to be racist or discriminatory, But its real difficult with the type of neighbors i have, I am tired of having a knife shoved in my face and racial taunts delivered by persons of original descent, not to mention the alcohol, We as subscribers of local voices are encouraged to be truthful when we offer our opinions, but if we are TOO truthful, our comments are removed and the problem ignored,

I am saying DO buy in Sale, its an awesome place to live, just do your homework,
Great for
Progressive and vibrant,lots of variety,
Too busy?escape to the great outdoors in minutes.
Want do you want or need? its here!
Not great for
Flat out busy shopping areas (Madness)
SOME streets should be bulldozed
Braindead, blindfolded drivers,
Who lives here?
Professionals
Singles
Families with kids
Retirees
Tourists
LGBT+
Hipsters
Students
Country Lovers
Trendy & Stylish
Beach Lovers The opinions expressed within this review are those of the individual and not those of Homely.com.au.
Report
Looking for a home in Sale?
"All about Sale..."
How to describe Sale? It's a small town, where you'll have to wait two weeks to see a doctor, but you can get in any day to one of the 20+ hairdressing salons around town (and I'm not kidding, there really is that many.)

There are some lovely areas, such as Macalister St, around Lake Guthridge, and down along Lower Heart Rd and in the new development areas of Wurruk. But, of course, don't expect to find anything in these areas for less than about $350,000.

For first home buyers, you're normally limited to areas like Dawson St, North Sale and the north end of Wurruk - which, in their own right aren't too bad, but it would be wise to invest in comprehensive home and contents insurance and deadlocks for all your doors, if you know what I mean.

There are a few nice restaurants to eat at, but a lot of them tend to close down in the first 12-24 months of opening and be re-opened under new management, simply due to lack of clientele. However, there are some stalwarts which have been in the area for some years now, with very good reputations, including Wild Honey and Redd Catt (both in the CBD), Tall Poppy, The Star Hotel and Bis Cucina at the Entertainment Centre.

That's a highlight of Sale, for certain, is the Entertainment Centre. Located on Foster St, it brings a much-needed dash of culture to the area. Regular shows include performances from the Melbourne Symphony Orchestra, touring shows from Bell Shakespeare and the Melbourne Theatre Company, and stand-up comics like Jimoein, Arj Barker, Tripod and Ross Noble.

As for nightlife...well, personally I love it. I'm more a pub person than a club person, but that's not to include everyone's taste. The aforementioned places, Redd Catt and Bis offer a great selection of local wines and cocktails, but if you want to hit the town up, there's several pubs (Jack Ryan's Irish Bar, The Star Hotel, the Gippsland Hotel and the Crown Hotel) all within a few blocks of each other, with Kazbah and the Club Hotel (aka, Ringers) capping off the great Sale pub crawl.

As for other bits and pieces - there are several large parks that are great for walking and running, the most popular being the circuit around Lake Guthridge and Lake Guyatt. During the summer months, there are often outdoor fitness programs being run around there.

There's also the Gippsland Art Gallery, which adjoins to the Wellington Shire Council buildings. While you won't see collections from the likes of Van Gough, Rembrandt or Da Vinci there, what you will find is a fantastic showcase of art that is often from local artists, including Charles McCubbin and Annemieke Mein, offering a unique perspective to this gallery. It's definitely a must-see, with many exhibitions offering free entry.

There are three doctor's offices - Clocktower Medical, Ramahyuck and Mason House. All offer bulk billing, and there are a few specialist services, including hearing, podiatry, obstetrics and gynaecology. There is also a hospital - Central Gippsland Health Service, which covers the majority of your hospital needs - an A&E department, radiology, maternity, surgery and so on.

There's a small independent cinema with three screens, which normally screens all the big-name releases. However, if you're an independant French film buff, you may need to open a Netflix account instead.

Job opportunities are somewhat unique around Sale. We've got a relatively unique setting of being a regional town with several large industrial employers - East Sale RAAF Base and Esso Longford. Esso Longford is a link to the Bass Strait oil rigs, and employs a large variety of people - from cleaners and receptionists to engineers and first-aid officers. East Sale RAAF Base is also home to the famous aerobatic team, the Roulettes - who can often be spotted training over the skies of Sale, and make for a wonderful sight.

There is also a flourishing local dairy industry for anyone seeking work as a farmhand or sharefarmer, and also a timber mill at the nearby town of Heyfield.

Education wise, Sale doesn't do too badly. There are three local highschools which cover the trifecta of education - Catholic (Catholic College Sale), Anglican private (Gippsland Grammar) and Government (Sale College). For tertiary education, there is the large East Gippsland TAFE Campus, which is also in the process of offering associate degrees and diplomas through Deakin University. Monash University also has a campus at Churchill - about a 45 minute commute.

All in all, Sale isn't too bad a place to live in. It has all your basic needs (though for shopping, you're better off driving half an hour to the Latrobe Valley, to be honest), the majority of crime committed in the area is normally a drunken brawl between two het-up blokes, and it's quite a picturesque place with several parks. Sale would be a great place to retire to, or to raise a family in if you're looking to get away from the metropolitan area.

Sale isn't a great place, though, for young people or couples, since tertiary education is limited, and outside of agriculture and engineering, there aren't many other job opportunities.
Who lives here?
Families with kids
Retirees The opinions expressed within this review are those of the individual and not those of Homely.com.au.
Report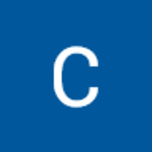 "I love it"
I think a lot reviews on here are fake and I have checked and a few come from the same IP address. Get a life. Sale is a very inviting place that has quite a lot to offer, I have never had an unfriendly experience but even if I did so what it happens everywhere, there is adequate jobs available just remember the size of the city and don't try and compare it to Melbourne a city of millions which is easily accessible by the train if you need your big city fix. Sale is perfect for the growing family. I couldn't be happier here and I would say majority of people's experience would be incongruent with the negative reviews here fake or real.
Who lives here?
Professionals
Singles
Families with kids
The opinions expressed within this review are those of the individual and not those of Homely.com.au.
Report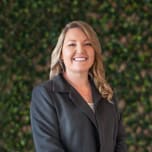 "A small town with a bit to offer"
I was born and mostly raised in Sale and have raised my children here too. There are heaps of activities to do in Sale.
- Many different playgrounds and they are updated regularly and maintained for the kids of all ages
- Public BBQ areas for fun play and BBQ
- Many open areas the kids can run and play in
- There is a great skate park with an open area for the smaller kids on their scooters and basketball
- Swimming pool
- Many local areas outside of the pool for swimming
- A wide variety of shops - sure, we don't have KMart or Big W, but we aren't as big as Latrobe Valley and it's not that far to travel.
- Variety of food shops, including the unhealthy but good tasting take away and the healthy options
- Lovely cafes and areas to sit and meet with friends

Sure, there are areas that the rents are cheaper and sale prices are less, but this is the same as any town. As with the drugs - it's everywhere throughout the world. We are a small town and most people know each other so it does seem bigger, but look at the whole of Vic or even Australia as a comparison and you will realise we are not higher on the rates.

There is a variety of schools here too, private and public primary and high schools for all families. Sale is gorgeous all year round, so close to the snow, 45 mins from the beach in Summer, stunning autumn colours and the Fauna Park is stunning in Spring.

Like any town there are great things and there are bad, but as a business owner, mother, daughter and resident, I love Sale. If you have any questions about Sale, don't hesitate to ask!

Lia Jagielka - Property Manager Sale
Who lives here?
Professionals
Families with kids The opinions expressed within this review are those of the individual and not those of Homely.com.au.
Report
"Rudest and most small minded mentality throughout"
Sale is by far the most obnoxious and rude place ive ever lived and ive lived in quite a few places throughout Victoria.
The people here have no ethics, morules, respect, integrity whatsoever.
Locals Will only shop at shops owned by locals and when i say locals i mean born in sale and have never left not even for a brief time or your apparently not a local anymore.
Over 20 empty shops in Sale due to locals not wanting to shop locally because shop owners arent technically locals 🤮
At this rate Sale will be a ghost town quite soon.

Lots of domestic violence in Sale too with constant family violence throughout town.
Most disrespectful drivers/pedestrians who dont give way to each other or dont indicate. Its like they dont know the driving rules.
Everything in Sale from the health system, to the beauty, to the hospitality is absolitely amateur with no customer service skills or professionalism whatsoever.
Also lack of job avalibility in Sale unless youre prepared to work in coles, woolworths, raaf base, eso, and good luck getting a job if your not born in Sale and if you get the job dont expect to be treated with respect.

Not to mention theres absolutely nothing to do except eat at a takeaway shop or walk around lake gutheridge.

All in all its a horrible place to live it may be fine for an old retiree but thats about it.

I have also only mentioned a handfull of Sales problems and would not reccomend Sale to anybody as a good place to live. The opinions expressed within this review are those of the individual and not those of Homely.com.au.
Report
"sale is DA BEST!!!!!!!!!!!!"
i came from tassie to here and i never want to leave The opinions expressed within this review are those of the individual and not those of Homely.com.au.
Report
"small town and a lot of drama"
ive lived in sale for 15 years and its the worst town ive had to live in, if you move to sale make sure you locked your car and house doors because people will come in and try to steal stuff. if you have a bike keep it inside beccause people will take your bike and sell it. sale is mostly full of people who steal and people who sell and deal drugs, its not a great enivonmeant for any kid or adult to be around. the police dont do anything they really dont care what happends in this town.
so please if your thinking about moving to sale DONT
The opinions expressed within this review are those of the individual and not those of Homely.com.au.
Report
"The most unfriendly place I have ever lived"
I have lived all over the world and when I arrived in Sale my temporary neighbour - we were renting - asked me why on earth out of all the places in Australia we could have chosed to live did we choose Sale? I should have listened and run a mile.

It is so unfriendly and I have been so lonely, I have friends all over the world and know I am not a terrible person so just can't understand why so many people just don't want to know you and feel they have the right to be downright rude.

There is absolutely nothing to do here unless you have a boat and can escape to the lakes in summer, but make sure you don't have visitors to entertain in the long, cold dreary winter.

Impossible to get a good job unless you are a in the health or mental health sector or unless you have come here to work in the RAAF or Oil/Gas sector.

If my review saves on person from deciding to live in Sale then I have done you a favour.
Not great for
Always the same
Braindead, blindfolded drivers, The opinions expressed within this review are those of the individual and not those of Homely.com.au.
Report
"Sale is a small town, which doesnt have very much."
Everybody knows everybody in this town, Sale is small but if you can convince yourself that it has everything you need then you will be alright. It has a small shopping centre that has major brands such as Woolworths, Target and Coles as well as a few speciality shops. After being here for a year - you get very bored of Target and all the shops - they never change. As for the main street, it has all the major banks, a fruit shop, sams warehouse, real estate offices, chemists and other small shops. Not much. If you are looking to go out on a friday or saturday night there are a few pubs/clubs - Jack Ryans, The Star, Kazbar, The Club Hotel - know as Ringers. Depending on what your into. If going out for dinner is something you like to do well you get very sick of the same food at the same resturant with the same people. It's a city that hardly changes. It has a McDonalds (24hr), KFC, Red Rooster and Subway are the major take away food places. If you are considering moving here you need to be good at convincing yourself that you can be happy and everything is here for you.
Not great for
Small
Always the same
Have to drive 50km for different shops The opinions expressed within this review are those of the individual and not those of Homely.com.au.
Report
"A great place to grow up and bring up your own children"
Sale has some of everything for everyone, shops, movies, resturants, pubs/clubs, parks and playgrounds!
Who lives here?
Professionals
Singles
Families with kids
Retirees The opinions expressed within this review are those of the individual and not those of Homely.com.au.
Report
"A perfect place to relax"
Lovely town of Sale. People are very nice and they all know eachother. Great little caffes and restaurants around. beautiful lakes and beaches not too far away. Perfect for a family holiday or even to live. A little piece of country life
Who lives here?
Professionals
Singles
Families with kids
Retirees The opinions expressed within this review are those of the individual and not those of Homely.com.au.
Report
Best rated streets in
Sale
Popular questions in
Sale
Unanswered questions in
Sale
Find real estate agents in
Sale