Amity Court, Marcoola, QLD 4564
Great for
Neighbourly spirit
Parks and recreation
Reviews of
Amity Court, Marcoola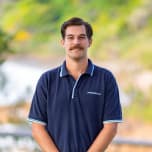 "Quiet family friendly cul de sac"
With larger than average size allotments. Orungal Park is at one and of the street and the beach dunes at the other, it's easy to see why this is one of the more popular streets in Marcoola.
The opinions expressed within this review are those of the individual and not those of Homely.com.au.
Report
Unranked streets in
Marcoola
Popular questions in
Marcoola
Unanswered questions in
Marcoola
Find real estate agents in
Marcoola