Boronia Crescent, Marcoola, QLD 4564
Reviews of
Boronia Crescent, Marcoola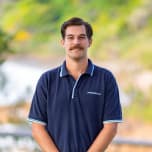 "Located in the heart of Marcoola!"
The mostly untouched street in Marcoola is a very family dominated street, with plenty of original beach shacks and coastal charm. There is a lot to like about this quiet part of Marcoola.

Walter Johnson - North Shore Realty
The opinions expressed within this review are those of the individual and not those of Homely.com.au.
Report
Unranked streets in
Marcoola
Popular questions in
Marcoola
Unanswered questions in
Marcoola
Find real estate agents in
Marcoola