Bradman Avenue, Maroochydore, QLD 4558
Great for
Eating out
Parks and recreation
Public transport
Reviews of
Bradman Avenue, Maroochydore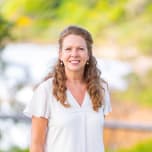 "Hot Spot!"
Bradman Avenue is one of the hottest spots on the Sunshine Coast with its walking paths, sandy beach enclaves, boating & fishing activities, BBQ areas, picnic spots and iconic picturesque boathouses. It's always lovely to see people walking & biking and generally enjoying the outdoors, great weather and picturesque river backdrop.
Liz Hope-North Shore Realty
The opinions expressed within this review are those of the individual and not those of Homely.com.au.
Report
Best rated streets in
Maroochydore
Unranked streets in
Maroochydore
Popular questions in
Maroochydore
Unanswered questions in
Maroochydore
Find real estate agents in
Maroochydore