Killerton Crescent, Heidelberg West, VIC 3081
Great for
Parks and recreation
Public transport
Safe and sound
Schools
Reviews of
Killerton Crescent, Heidelberg West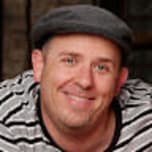 "A quiet street in a great location."
Quiet street within walking distance to Northland Shopping Centre and Darebin Creek Walking/Bicycle track. The street is seeing change with new housing being built and older homes selling and being updated.
This has been a great home for us over the last 10+ years. But we now need a bigger home for our growing family.
The opinions expressed within this review are those of the individual and not those of Homely.com.au.
Report
Best rated streets in
Heidelberg West
Unranked streets in
Heidelberg West
Rentals in
Heidelberg West
Popular questions in
Heidelberg West
Unanswered questions in
Heidelberg West
Find real estate agents in
Heidelberg West