Marangaroo Drive, Marangaroo, WA 6064
Great for
Parks and recreation
Public transport
Safe and sound
Reviews of
Marangaroo Drive, Marangaroo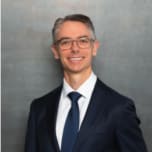 "Public transport and security"
Marangaroo Drive is the main road at the south side of Marangaroo. Excellent bus route access. Newpark Shopping Centre just over the road. Plus the busy roads are generally secure for break ins as there is always passing traffic.
Matt Condit, Licensed Real Estate Agent, Professionals Granger Clark Real Estate.
The opinions expressed within this review are those of the individual and not those of Homely.com.au.
Report
Best Streets in
Marangaroo Drive
Unranked Streets in
Marangaroo Drive
Popular questions in
Marangaroo
Unanswered questions in
Marangaroo
Find real estate agents in
Marangaroo